Ts'ah Bii Kin
(House in the field of Sagebrush)
The Ts'ah Bii Kin Chapter is located in a rural area of the Navajo Nation approximately 5 miles North of Junction Hwy US-98 & N-16 and about 60 miles north of Tuba City, AZ.  The Chapter House was built in the 1960. The community consists of a Senior Citizens Center, Head Start School, Two Convenience Stores, and a Indian Health Service Clinic.  According to the 2010 census, the total population of the community is 1252 with 343 households, and the median age being 32.1.  The community is predominately Navajo and Navajo continues to be the dominant language.  Ts'ah bii kin is approximately 58 miles with 1 hour travel time from Tuba City, Arizona. And it is about 51 miles and 1 hour travel time from Kayenta, Arizona.  Most community members travel to Page, Arizona for household needs and it is 59 miles with 1 hour travel time to Page and it is 2 1/2 hours and 134 miles from Flagstaff, Arizona.
Ts'ah Bii Kin Chapter has an area of 748,160,000.00 and has 184,867.15 Acres.
Located in the Northwest part of the Navajo Nation.  The area is isolated with rugged terrain.  Historically Ts'ah Bii Kin community was named after an early Navajo observation of a log structure (store) in the midst of sagebrush field.  In later years, an Anglo referenced and named the community Inscription House with the association of early U.S. Calvary graffiti placed on the canyon walls of the Navajo Canyon.  Through the initiative of the community rename the community back to Ts'ah Bii Kin which was passed by the Navajo Nation Council on April 19, 2007.
Local Government
The Ts'ah Bii Kin Chapter community elects individuals to lead to make decisions for the community.  The panel of Chapter Officials is a 3 member governing body who advocate for the people.   The Chapter day to day operations is overseen by a Chapter Manager, Administrative Assistant, Planner, Office Assistant.
On June 24, 2016, Ts'ah Bii Kin Chapter became the 45th LGA (Local Governance Act) Certified. 
Vision:  We will sustain an inspiring, innovative, self-sufficient, and vibrant community by maintaining accountability and transparency through the preservation of cultural and traditional resiliency.
MISSION:  To strengthen the Chapter services that will nurture the quality of life for community members by promoting the harmonious time-honored practices of self-sufficiency.
Goals:  There are several community strengths, opportunity, and areas that our community should focus on improving.  These determinations resulted in the formation of goals that build on our strengths, take advantage of our opportunities, and overcome our challenges.> Economic Development, Fiscal Responsibility, Excellent Service, Communication, Preserve and Protect.
Job Vacancy Announcement:
Ts'ah Bii Kin Chapter Position:
Heavy Equipment Operator: Open until filled (OUF):
Get a application at Ts'ah Bii Kin Chapter or on this website: go to job opportunities.
TS'AH BII KIN CHAPTER HOURS:
OPEN FROM 8:00 A.M. TO 5:00 P.M. (MONDAY- FRIDAY)
(CLOSED FOR LUNCH 12 NOON TO 1 P.M.)
Ts'ah Bii Kin Chapter Service Hours:
8:00 A.M. to 12 NOON, 1 P.M. to 4:00 P.M.
MONDAY – FRIDAY
Dikos Ntsaaigii – 19 (COVID-19):
Order and Daily Curfew hours remain from 11:00 p.m. MDT to 5:00 a.m. MDT.
Public Health Emergency Order Updates
The Navajo Nation is currently in Orange status.  The increase in COVID-19 cases led to new public health Emergency orders. Three Public Health Emergency Orders (PHEO) 2021-017, 2021-018, and 2021-019. were issued on August 12, 2021.  These public health orders can help decrease the spread of COVID-19 and contagious multiple variants.
https://www.ndoh.navajo-nsn.gov/covid-19. <This website also view COVID-19 testing schedule:

The intent and purpose of this Public Health Emergency, is to reemphasize the "Safer at Home" requirements and address updated gathering limits.  The requirements of this Order may be extended or changed in a future order.  These measures are intended to further ensure an effective response to the COVID-19 pandemic by restricting movement of individuals on the Navajo Nation to limit contact to prevent the spread of the virus and minimize the strain on medical response capabilities.  All provisions of this Order are to be interpreted an imminent threat and menace to public health.

Wearing a mask in public continues to be mandatory (Public Health Emergency Order No. 2021-015, August 4, 2021).
2019 TBK Trail Initiative: 
"A Walk in the Sage Trail"

Ts'ah Bii Kin summer youth employees construct walking/running trail with "junk food tax" dollars.  The Chapter always tries to incorporate the youth to better understand the things life will bring forth, and to prepare them for what's ahead of them.  The trail will encourage the community to implement healthy initiatives in their daily lives.
The project known as the 2019 Ts'ah Bii Kin Trail Initiatives was completed by a group of 20 Navajo students who are part of the Chapter's summer youth employment program, using revenue collected through the Navajo Nation's "junk food tax."
The summer youth employees constructed the 0.8-mile graveled trail over the course of three weeks, which surrounds the perimeter of the chapter.  The project was also partially funded in partnership with the Navajo Transitional Energy Company, LLC.
The Chapter hired consultant Matthew Roberts to train and help the students with the first 2 days of construction, the students were quick learners and completed the Project with info gathered during the training.
A project that was predicted to be completed in 10 weeks was completed by 20 of our own youth within 3 weeks.  Which brings back the teaching behind "T'AA HWO' AJI T'EEGO".
PUBLIC SERVICE ANNOUNCEMENT
The monthly St. Mary's Food Bank on February 27, 2023, is CANCALLED, sorry for the inconvenience. Ts'ah Bii Kin Chapter. The truck with the food usually comes around close to noon so we try to start at 1:00 p.m.. Remember this is a first come first served contactless distribution. You will need your Arizona Identification Card, amount of people in your household, and your birthdate.
We also would appreciate any volunteers who can help us with this distribution. If you are interested, please come by the Chapter Administration for more information.
To our community members, please be reminded that all services are closed during the times of our distributions. With limited amount of staffing we can only focus on the food distribution. We appreciate your understanding and cooperation. Thank you.
 
St. Mary's Food Bank Distribution:
St. Mary Food Bank in Collaboration with Ts'ah Bii Kin Chapter to service the community every 4th MONDAY OF THE MONTH.

Next: St. Mary's Food Bank Distribution at Ts'ah Bii Kin Chapter:             
Monday, FOOD DISTRIBUTION HAS BEEN CANCALLED.
NO CONTACT DISTRIBUTION:

All participants will need to wear a face mask and to stay in their vehicles at all times!

Things to know before you come: Arizona photo ID is required for each Household requesting food.  Each ID must have an Arizona address on it to receive food.
St. Mary Food Bank Distribution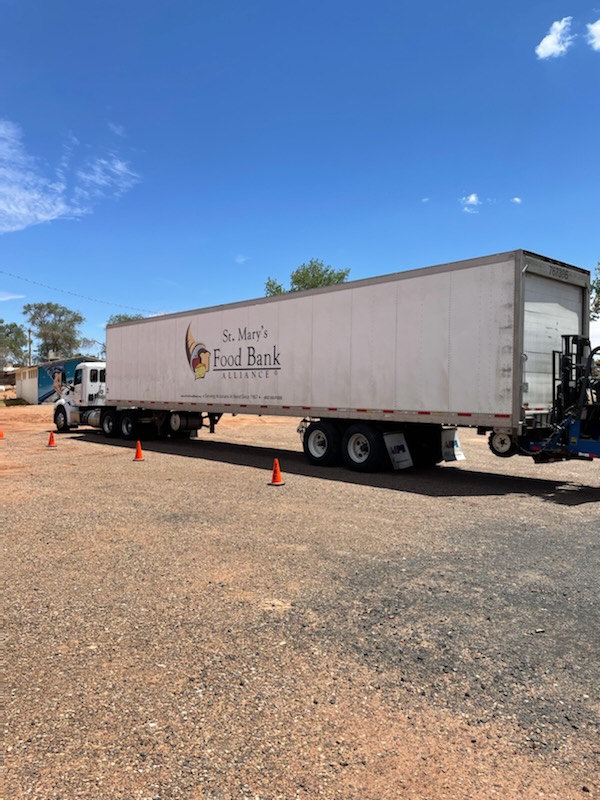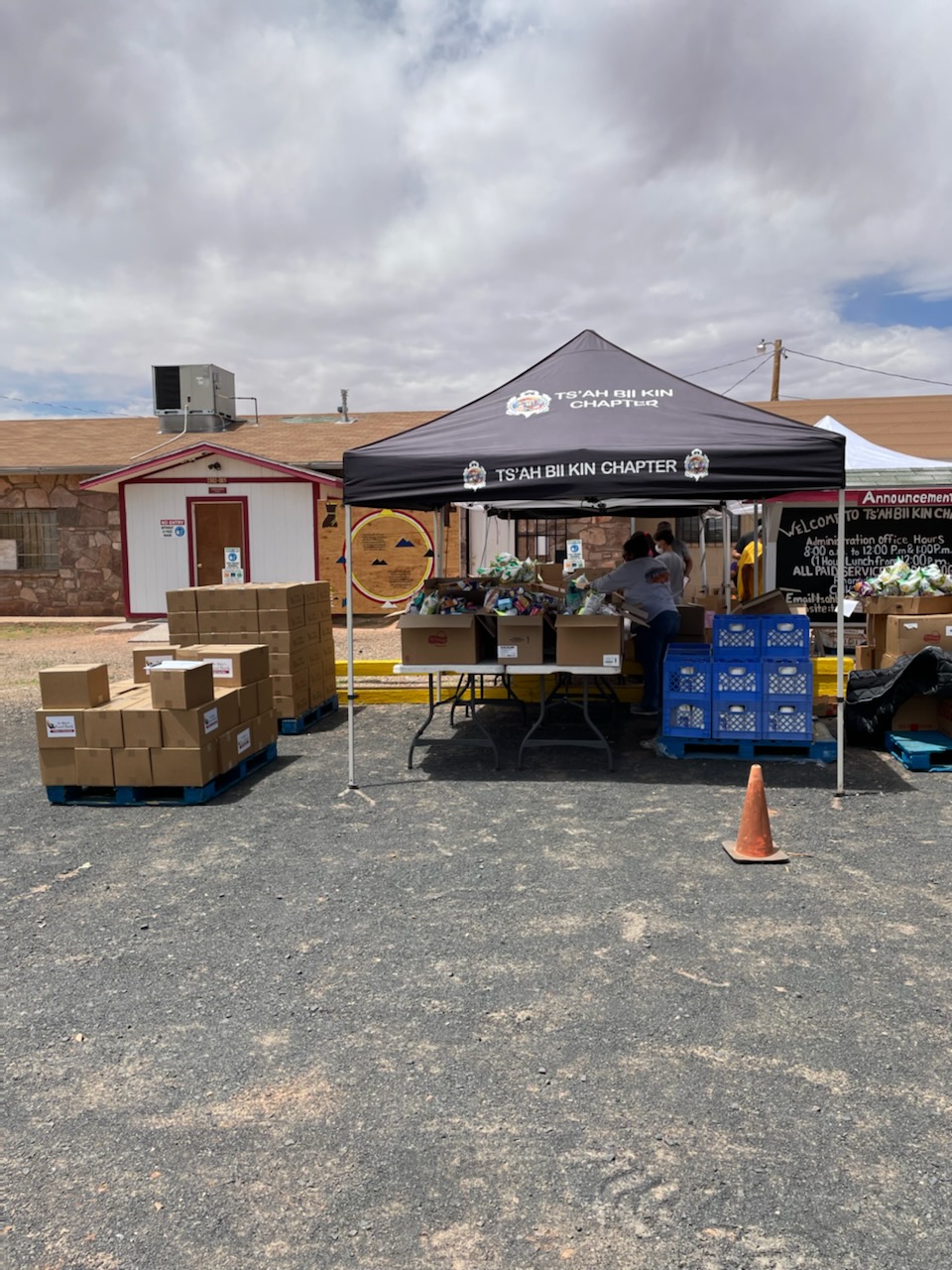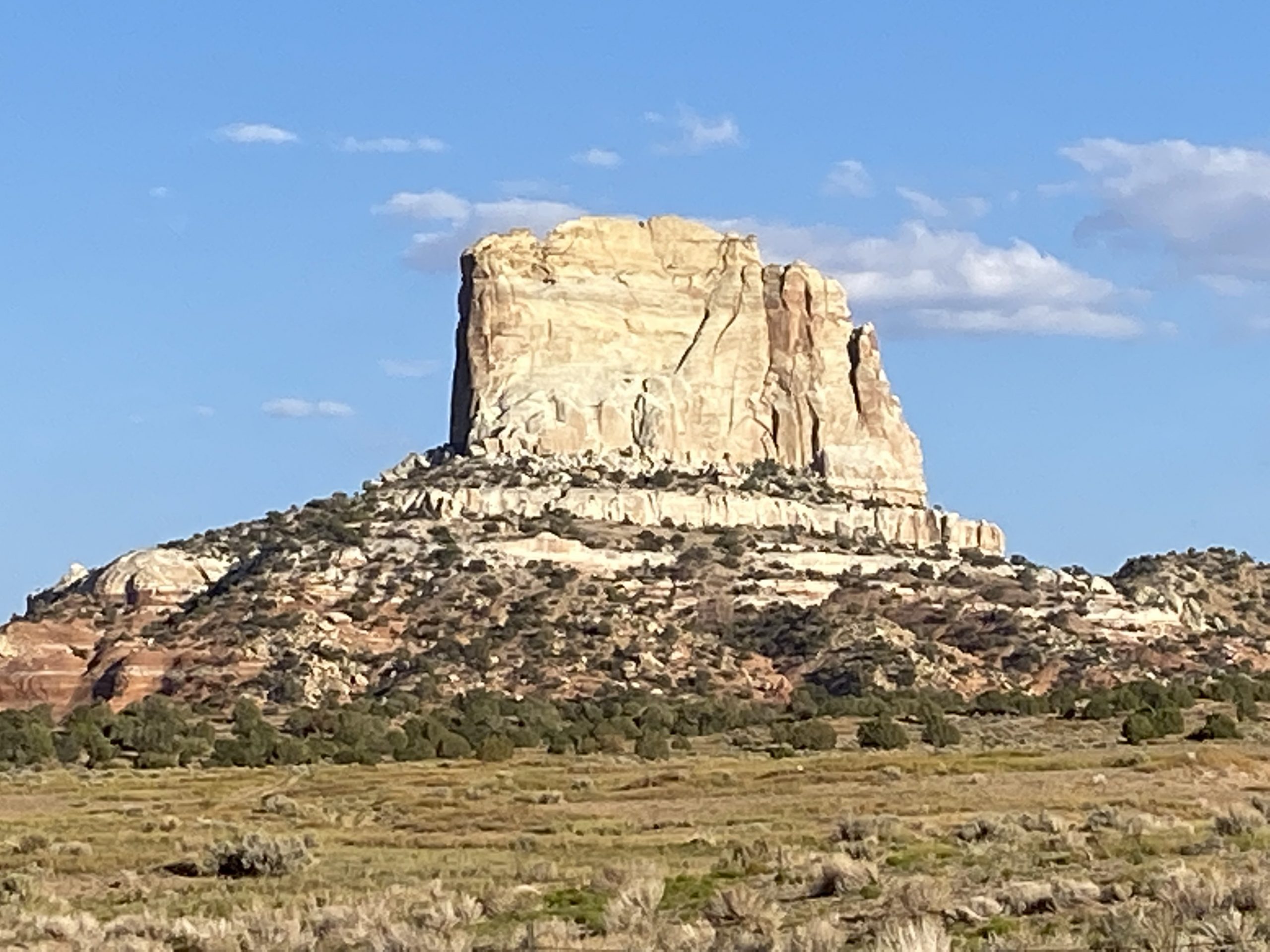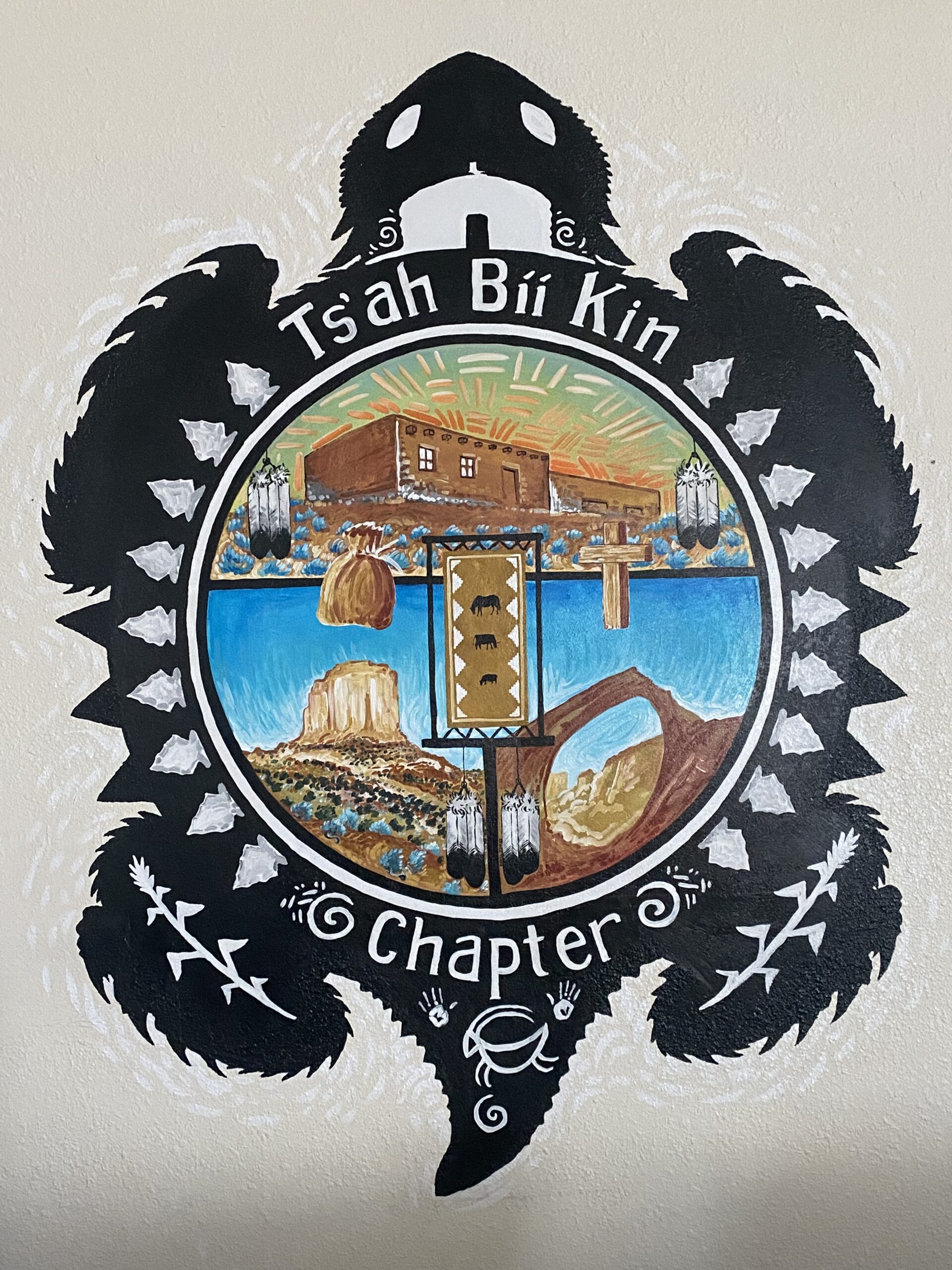 TS'AH BII KIN CHAPTER             OFFICIALS
GERALDINE CHEE
President
CHANCY NODESTINE
Vice President
DELLARD CURLEY
Secretary/Treasurer
HAPPY JERRY BEGAY
Grazing Official
HERMAN DANIELS
Council Delegate
     TS'AH BII KIN CHAPTER       ADMINISTRATION
EARL L SOMBRERO
Chapter Manager

VERNON WILLIE SR
Administrative Assistant