The Ts'ah Bii Kin Chapter is located in a rural area of the Navajo Nation approximately 5 miles North of Junction Hwy US-98 & N-16 and about 60 miles north of Tuba City, AZ.  The Chapter House was built in the 1960. The community consists of a Senior Citizens Center, Head Start School, Two Convenience Stores, and a Indian Health Service Clinic.  According to the 2010 census, the total population of the community is 1252 with 343 households, and the median age being 32.1.  The community is predominately Navajo and Navajo continues to be the dominant language.  Ts'ah bii kin is approximately 58 miles with 1 hour travel time from Tuba City, Arizona. And it is about 51 miles and 1 hour travel time from Kayenta, Arizona.  Most community members travel to Page, Arizona for household needs and it is 59 miles with 1 hour travel time to Page and it is 2 1/2 and 134 miles from Flagstaff, Arizona.
Ts'ah Bii Kin Chapter has an area of 748,160,000.00 and has 184,867.15 Acres.
Local Government
The Ts'ah Bii Kin Chapter community elects individuals to lead to make decisions for the community.  The panel of Chapter Officials is a 3 member governing body who advocate for the people.   The Chapter day to day operations is overseen by a Chapter Manager, Administrative Assistant, Planner, Office Assistant, Project Aide.  
Vision:  We will sustain an inspiring, innovative, self-sufficient, and vibrant community by maintaining accountability and transparency through the preservation of cultural and traditional resiliency.
MISSION:  To strengthen the Chapter services that will nurture the quality of life for community members by promoting the harmonious time-honored practices of self-sufficiency.
Goals:  There are several community strengths, opportunity, and areas that our community should focus on improving.  These determinations resulted in the formation of goals that build on our strengths, take advantage of our opportunities, and overcome our challenges.> Economic Development, Fiscal Responsibility, Excellent Service, Communication, Preserve and Protect.
TS'AH BII KIN CHAPTER HOURS:
OPEN FROM 8:00 A.M. TO 5:00 P.M. (MONDAY – FRIDAY) 
(Closed for Lunch 12 noon to 1 p.m.)
Dikos Ntsaaigii – 19 (COVID-19):
Order and Daily Curfew hours remain from 11:00 p.m. MDT to 5:00 a.m. MDT.
https://www.ndoh.navajo-nsn.gov/covid-19. <This website also view COVID-19 testing schedule:

Public Health Emergency Order No. 202-012, Rescinding the Stay at Home (Shelter in Place) Public Health Emergency Order, Implementing a "Safer at Home" Public Health Emergency Order, Revising Gathering Limits and Continuing Daily Curfew.
June 18, 2021.
The intent and purpose of this Public Health Emergency Order No. 2021-021 is to end the Stay at Home (Shelter in Place) requirements, to continue daily curfews, and revise gathering limits.  The requirements of this Order may be extended or changed in a future order.  These measures are intended to further ensure an effective response to the COVID-19 pandemic by restricting movement of individuals on the Nation to limit contact to prevent the spread of the virus and minimize the strain on medical response capabilities.  All provisions of this Order are to be interpreted to effectuate this intent.  Failure to comply with any provision of this Order constitutes and imminent threat and menace to public health.   
TS'AH BII KIN CHAPTER SERVICES: 
(Services Provided Monday – Friday from 9:00 a.m. to 12:00 p.m. and 1:00 p.m. to 4:00 p.m.)     NO EXCEPTIONS       (Closed for Lunch 12:00 p.m. to 1:00 p.m.)

Currently all services are provided on a daily basis with certain exceptions. First and foremost, all services are provided in accordance to the Navajo Nation Public Health Orders and the Center for Disease Control's guidelines. We will continue to provide no contact services where we can, if not we will require your cooperation in ensuring that you are wearing your masks, practicing social distance, and using our hand sanitizing stations.
NO CONTACT services will include:

Trash Collection – Customer will be provided with up to 3 bags of household trash per week. You must call the Administration Office, state your name, and indicate how many bags of trash you have. You will be required to stay in your vehicle and have NO CONTACT with anyone assisting you.
Water Service – Customer may use the watering point if they have already purchased a card. If they need to purchase a card or reload their card, you must come into the service area and make your transactions. Again be reminded you must follow all signs instructing mask required, hand sanitizing, and social distancing.
All other services that require contact will be done in the designated service area. You must wear a mask, sanitize your hands before and after each transactions, and keep a distance of 6 feet from others.
Please help us help you and your families to stay healthy and safe. Your understanding is greatly appreciated.
 Wood Permit Fees– The harvesting of all tree requires a valid NAVAJO FORESTRY WOOD TRANSPORTATION PERMIT. Any person(s) harvesting any forest product for personal use must be in possession of such a permit.  Ts'ah Bii Kin Chapter has WOOD PERMITS at the following seasonal costs.  Please understand that currently we are only able to provide personal use permits.
PERSONAL USE WOOD PERMIT FEES
Navajo Senior Citizen (60 years or older)
NON-FEE – Deadwood Down Personal Use Permit
Non-Navajo Senior Citizen (60 years or older)
$1.00 – Deadwood Down Personal use Permit
Navajo/Personal Use/Dead and Down
$1.00 – May to December
$5.00 – January to April
Non – Navajo/Personal Use/Dead and Down
$2.00 – May to December
$10.00 – January to April
Navajo/Personal Use/Fresh Harvest
$5.00 – May to December
$10.00 – January to April
Non-Navajo/Personal Use/Fresh Cut
$10.00 – May to December
$20.00 – January to April
TS'AH BII KIN CHAPTER SERVICE FEES
OUTGOING FAX:


1ST PAGE ……………………………….$2.00




TAX: .12




ADDITIONAL PAGES……………$0.5

0

INCOMING FAX:




PER PAGE……………………………..$0.50




TAX: .03

 TYPING (RESUME, ETC..):


PER PAGE………………………………$5.00




TAX: .30

COPIES/PRINTOUTS:




BLACK & WHITE…………………..$0.25




TAX: .02




COLORED………………………………$0.50




TAX: .03

WATER:




PER GALLON………………………..$0.03

TRASH:




PER BAG (30 Gal.)………………..$1.70




TAX: .02


TRASH CARD REGISTERED VOTER

…$30.00




TAX: $1.80

WIFI:




2ND VOUCHER……………………$3.00




TAX: .18

PROOF OF RESIDENCY

.

……$5.00




TAX: .30




*(Additional cost) Navajo Nation sales tax is 6%*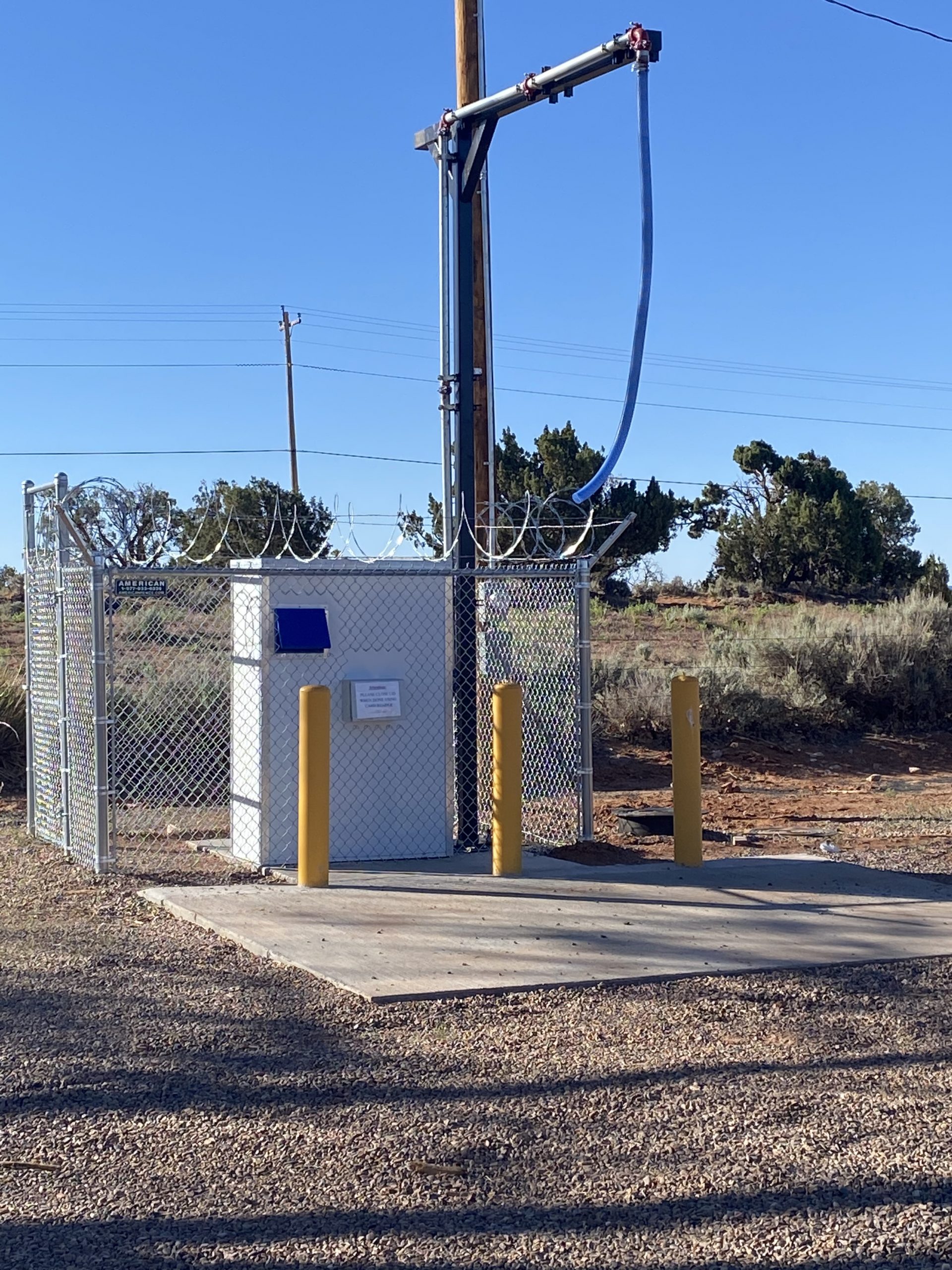 Ts'ah Bii Kin Chapter New Watering Point:
The Watering Point is now open as of Tuesday, Feb. 16, 2021. All Water Cards are purchased inside the Chapter Administration! 
2019 TBK Trail Initiative: 
"A Walk in the Sage Trail"

Ts'ah Bii Kin summer youth employees construct walking/running trail with "junk food tax" dollars.  The Chapter always tries to incorporate the youth to better understand the things life will bring forth, and to prepare them for what's ahead of them.  The trail will encourage the community to implement healthy initiatives in their daily lives.
The project known as the 2019 Ts'ah Bii Kin Trail Initiatives was completed by a group of 20 Navajo students who are part of the Chapter's summer youth employment program, using revenue collected through the Navajo Nation's "junk food tax."
The summer youth employees constructed the 0.8-mile graveled trail over the course of three weeks, which surrounds the perimeter of the chapter.  The project was also partially funded in partnership with the Navajo Transitional Energy Company, LLC.
The Chapter hired consultant Matthew Roberts to train and help the students with the first 2 days of construction, the students were quick learners and completed the Project with info gathered during the training.
A project that was predicted to be completed in 10 weeks was completed by 20 of our own youth within 3 weeks.  Which brings back the teaching behind "T'AA HWO' AJI T'EEGO".
TS'AH BII KIN CHAPTER HOSTED THEIR 8TH ANNUAL INTERGENERATIONAL CONFERENCE.
The Ts'ah Bii Kin Chapter on June 10th and 11th hosted their 8th annual intergenerational Conference where their theme was, "The Resilient and Enduring Dine".  This event that originated in 2013 has been a part of the community to celebrate being Dine (Navajo) bringing together generations for days of learning from each other.
In accordance to our elders our history as Dine people we are taught to believe that all things on this earth were created and placed by the Diyin Dine'e for specific purpose.  That we must live in harmony and have respect for the sacredness of the universe.  Such understandings and history is orally brought down generation-to-generation in hopes that is all lives on with no end.
The Ts'ah Bii Kin Chapter understands that there is an importance in keeping out culture alive to preserve the identity of our people.  By hosting the annual Intergenerational Conference the Ts'ah Bii Kin Chapter provides a space for our elders and youth to come together for a couple of days to listen to age old customs and traditions.  These days are a time to help explore different ways to allow our older generation to pass on valuable life lessons pertaining to Dine ways of life.  Such lessons help all to understand how their people were, what their ways consist of, and most of all teach them to be compassionate, generous, and brave.  Such a time that helps to reinforce the Dine values and way of life for our youth to carry on.
Each year, the Ts'ah Bii Kin Chapter sets aside the first week of their Summer Youth Employment Program (SYEP) to instill in their youth culture and tradition by hosting the Intergenerational Conference.  This is the time that students are taught about the processes of producing foods that the Dine people have long live on.  The students were taken outside on Tuesday 10, 2021 to start the preparations of digging a hole for the baking of the baking of the Navajo Cake.  While, doing so they were taught about how these preparations are done and what ceremonies might require making a cake.  The following days they helped to get the place ready for the event while ensuring that the fire in the cake pit continued.
On Thursday, June 10, 2021 sheep was delivered for the butchering demonstration.  Miss Navajo Nation, Shaandiin Parrish arrived prepared with her knives and knife sharpener to help demonstrate the processing of sheep to the SYEP students.  Starting with the cutting of the sheep's neck, Miss Navajo Nation was able to demonstrate in accordance to age old traditions.  Afterwards the students continued to preparing a meal for the community members whom came to be a part of the audience. During such, the process of kneel down bread was started.  The students were shown by the Chapter staff on how to prepare the husks, cut the kernels of corn off the cob, grind the corn, how to prepare both blood sausage and regular kneel down bread.  This went into getting the Navajo Cake batter prepared.  The students were given the task of getting the batter prepared to put into the cake pit for the cake to cook underground over night.  After the cake batter was prepared it was time to put the batter into the ground, the students again were shown the process that went in placing the husks in a certain manner and making offerings for success before covering the cake batter to be covered to cook for the night.  After this the kneel down bread was also put into a pit to cook.  After an hour the kneel was uncovered and set aside to cool.  More food was prepared for the community in preparations for the starting of traditional singing and dancing by Mr. Joe Tohannie and his Apache Crown Dancers.  Many participants enjoyed themselves the rest of the night.
On Friday, June 11, 2021 Chapter Staff demonstrated the cutting out of the Navajo Cake.  After successfully getting the cake out of the ground, blue corn mush and chilchin (sumac berries) were demonstrated by the chapter staff.  Food preparations continued to provide a meal for the community at noon.
All in all, the Ts'ah Bii Kin Chapter had another successful event.  We can only hope that our students retain the knowledge brought forth to them.  The Chapter Officials applaud the Chapter Manager and Administrative Assistant for teaching the Summer Youth knowledge that was passed down to them by their elders.  All staff go above and beyond to make sure any and all community related events are successful.  As Chapter Officials we appreciate their services and commitments to the Ts'ah Bii Kin Community.  Thank You.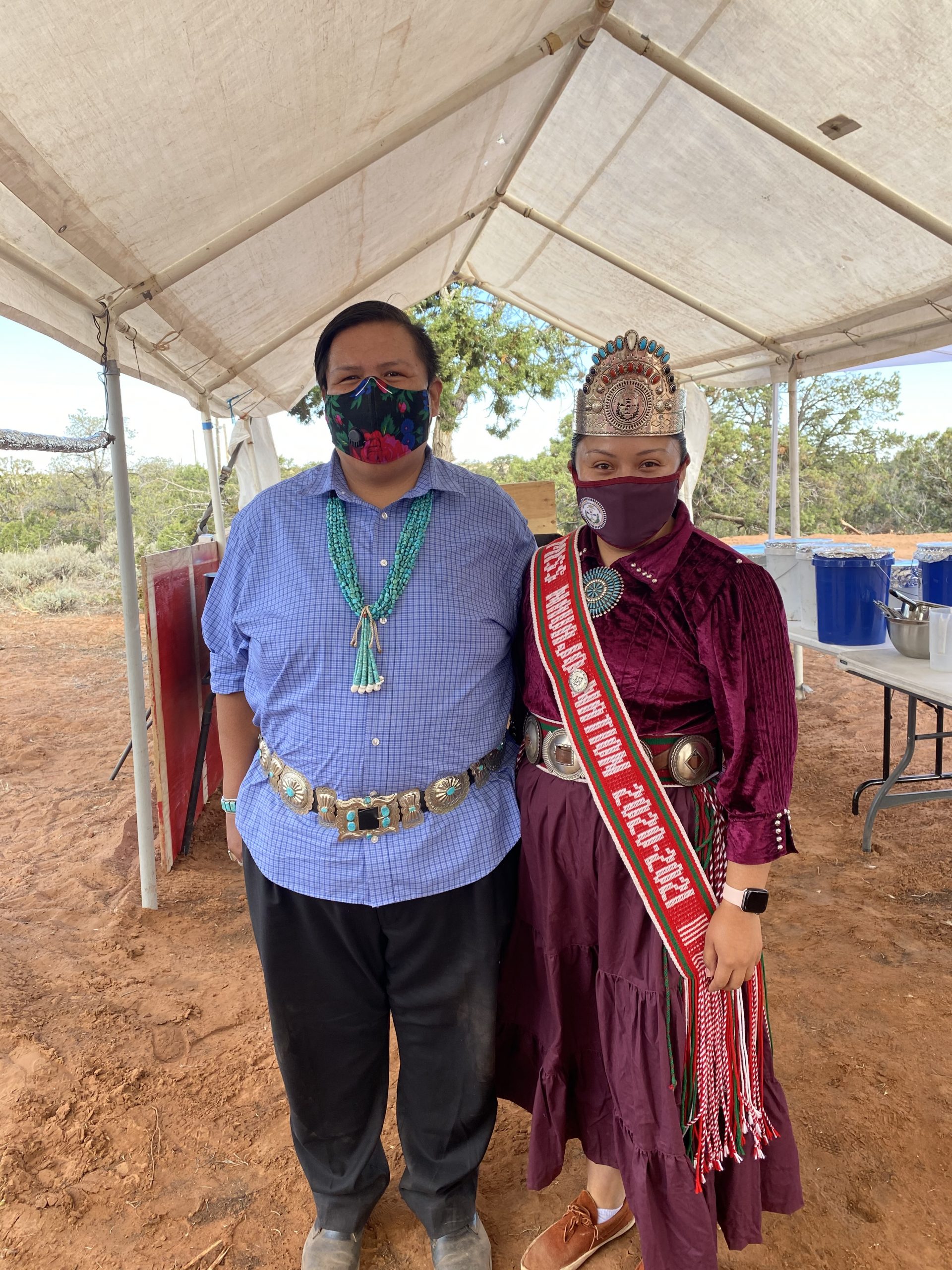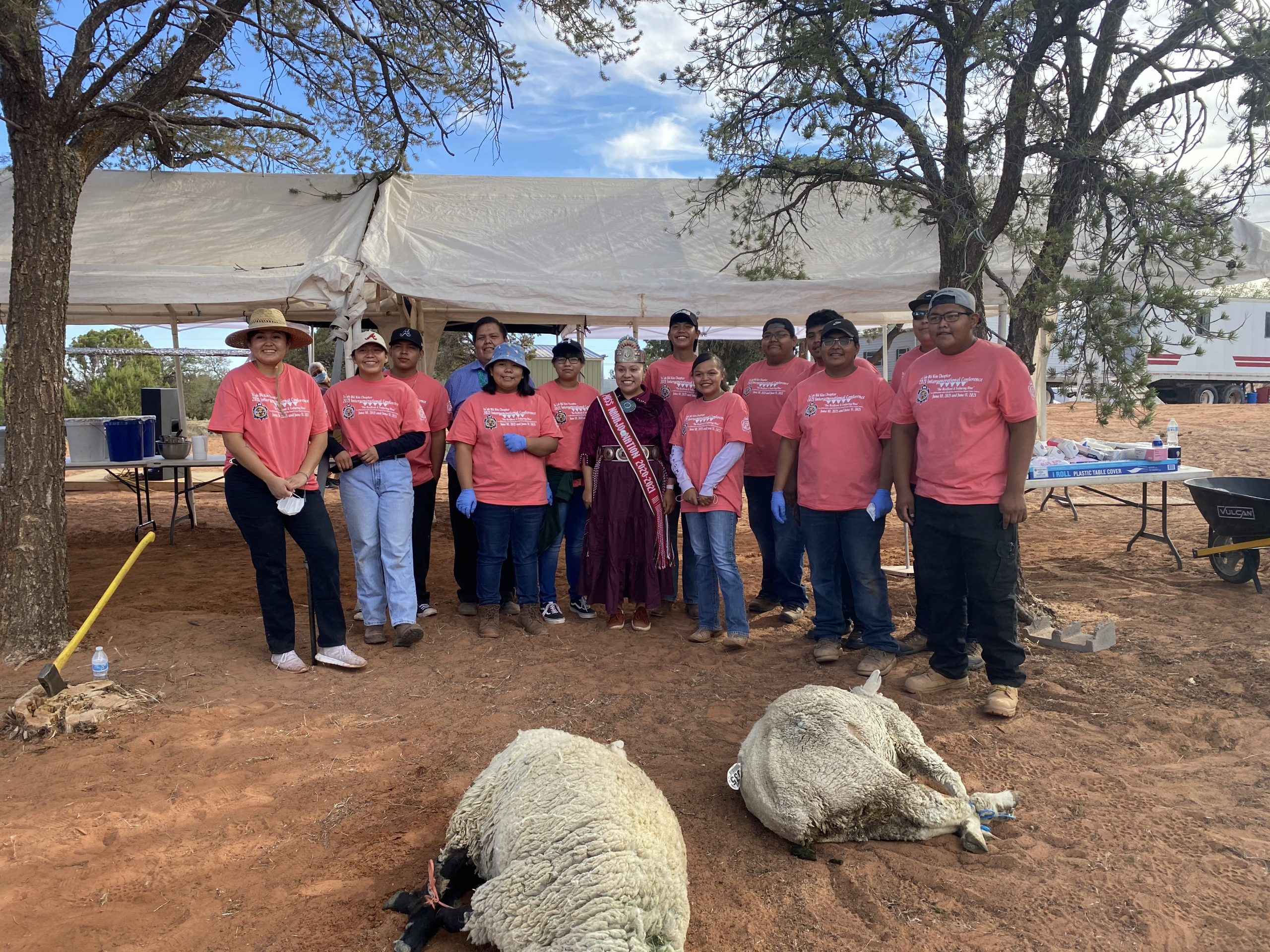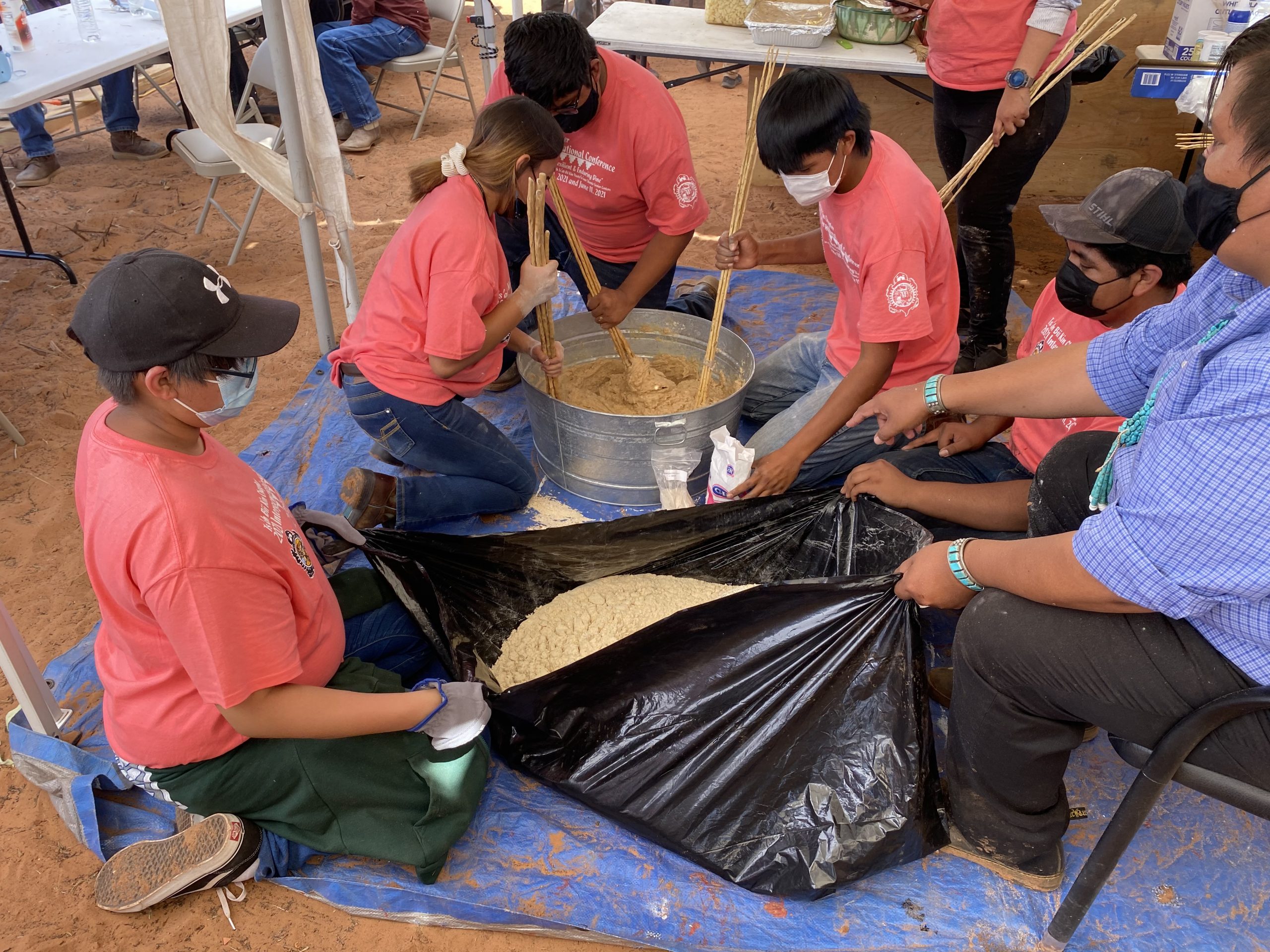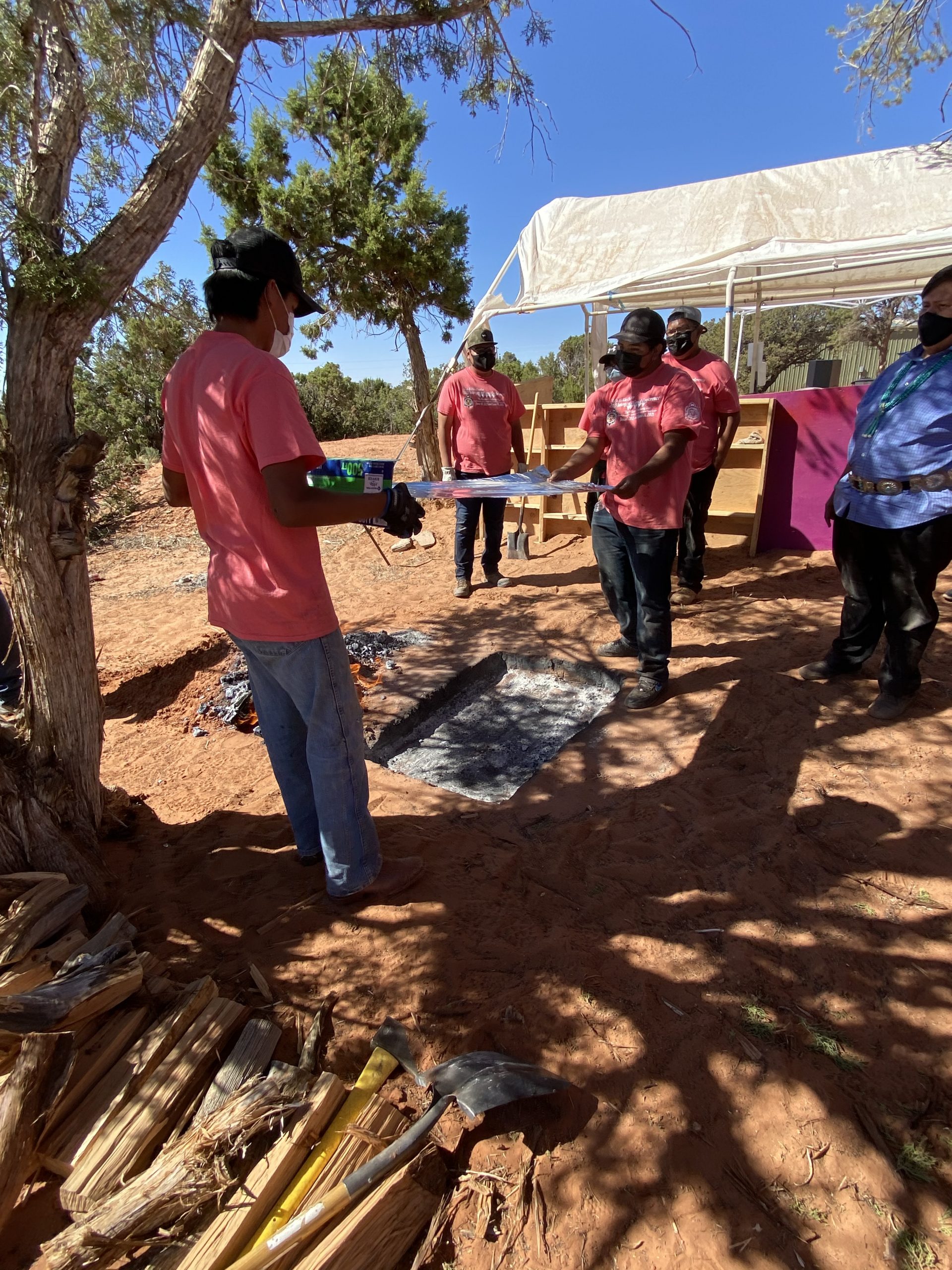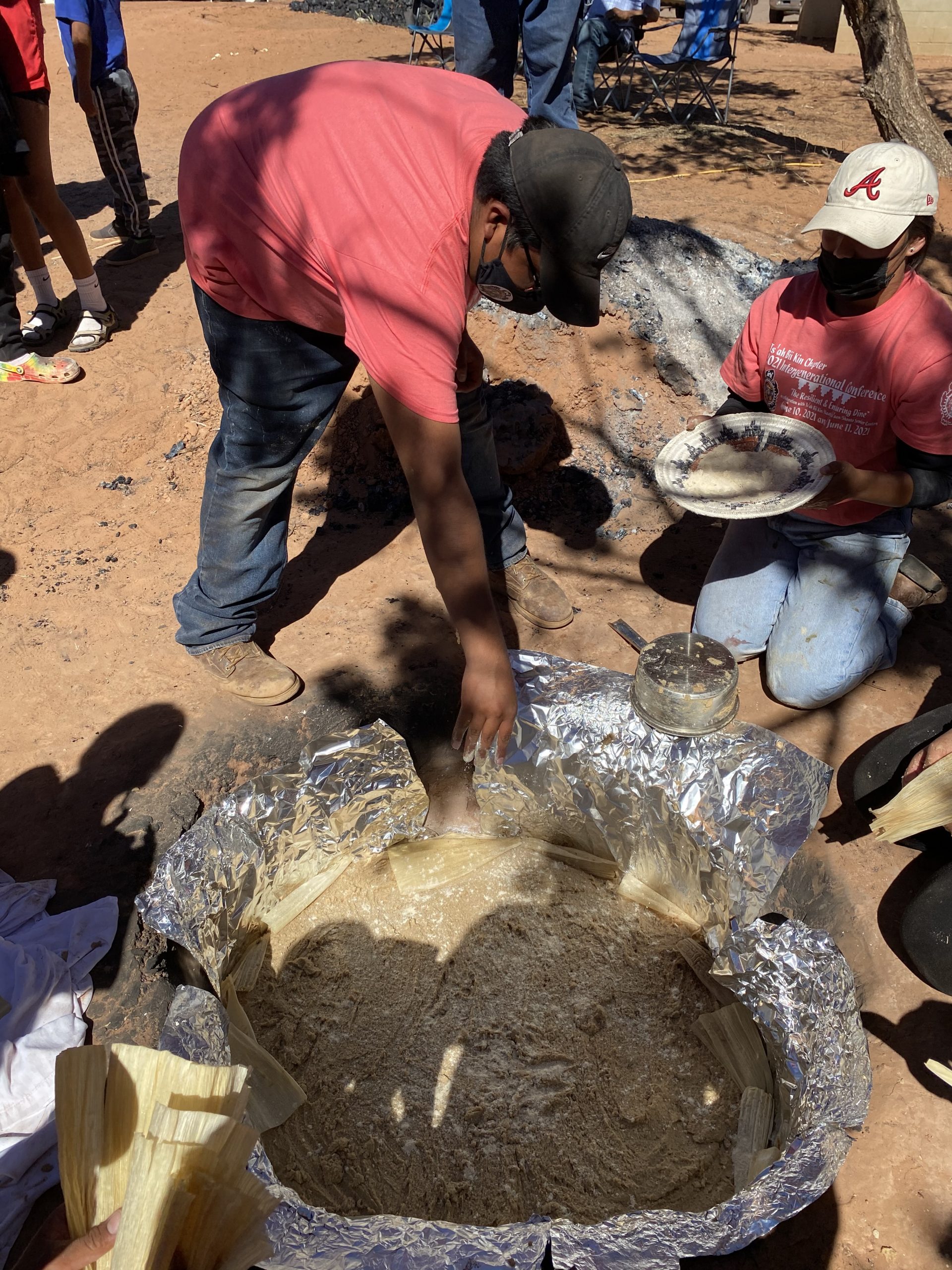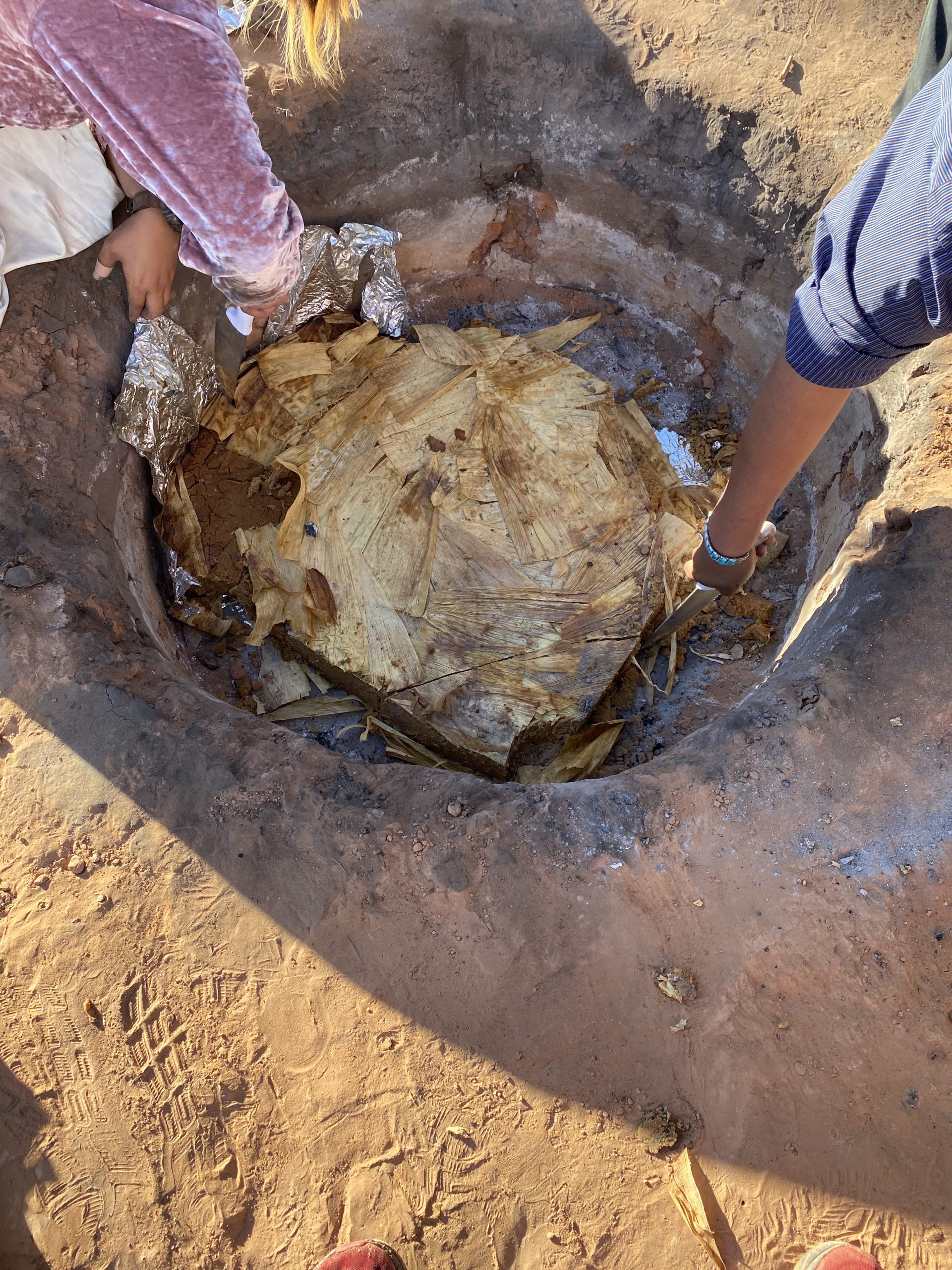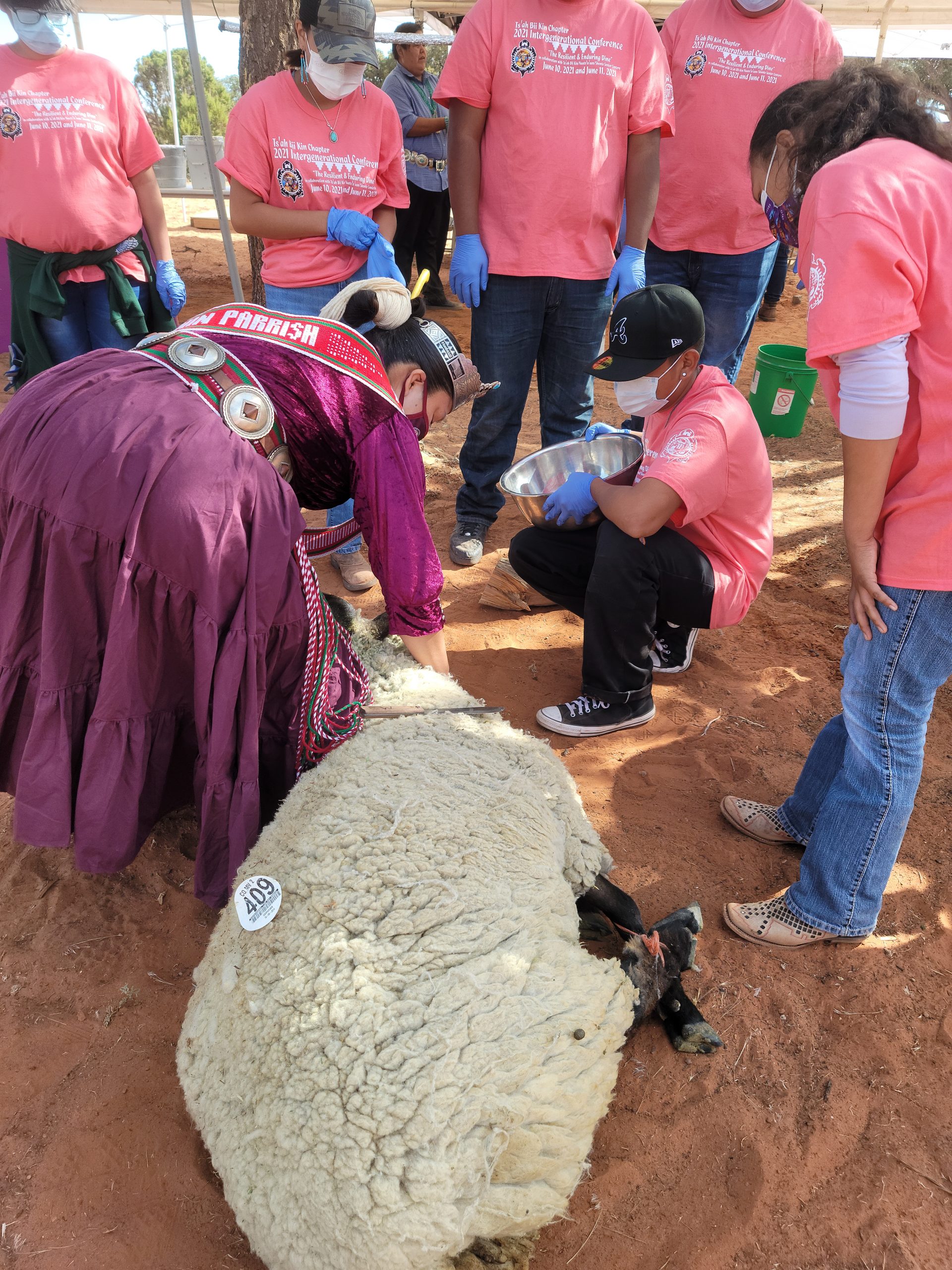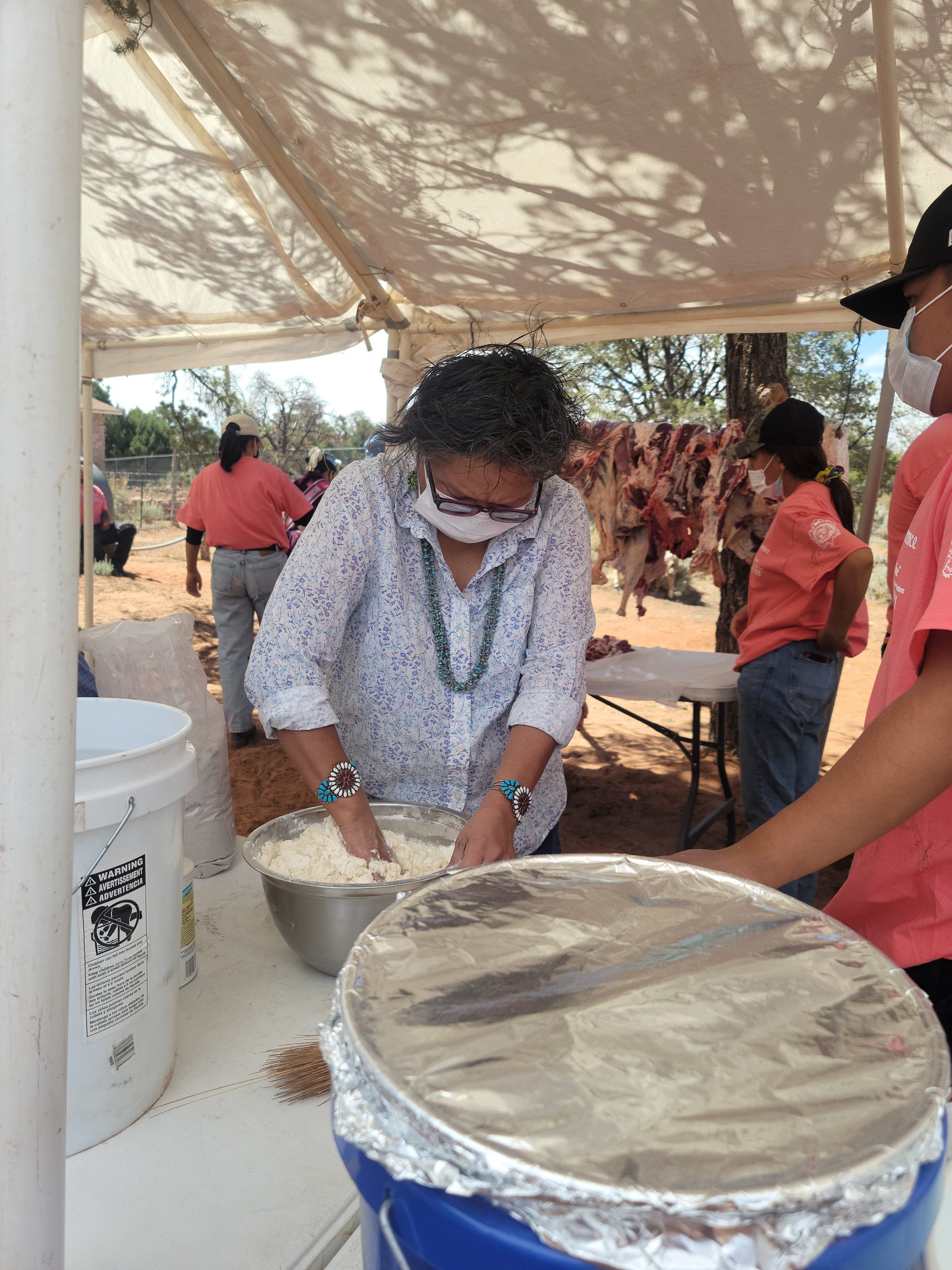 St. Mary's Food Bank Distribution:
St. Mary Food Bank in Collaboration with Ts'ah Bii Kin Chapter to service the community every 4th MONDAY OF THE MONTH.

Next: St. Mary's Food Bank Distribution at Ts'ah Bin Kin Chapter:             
Monday, August 23, 2021.
NO CONTACT DISTRIBUTION:

All participants will need to wear a face mask and to stay in their vehicles at all times!

Things to know before you come: Arizona photo ID is required for each Household requesting food.  Each ID must have an Arizona address on it to receive food.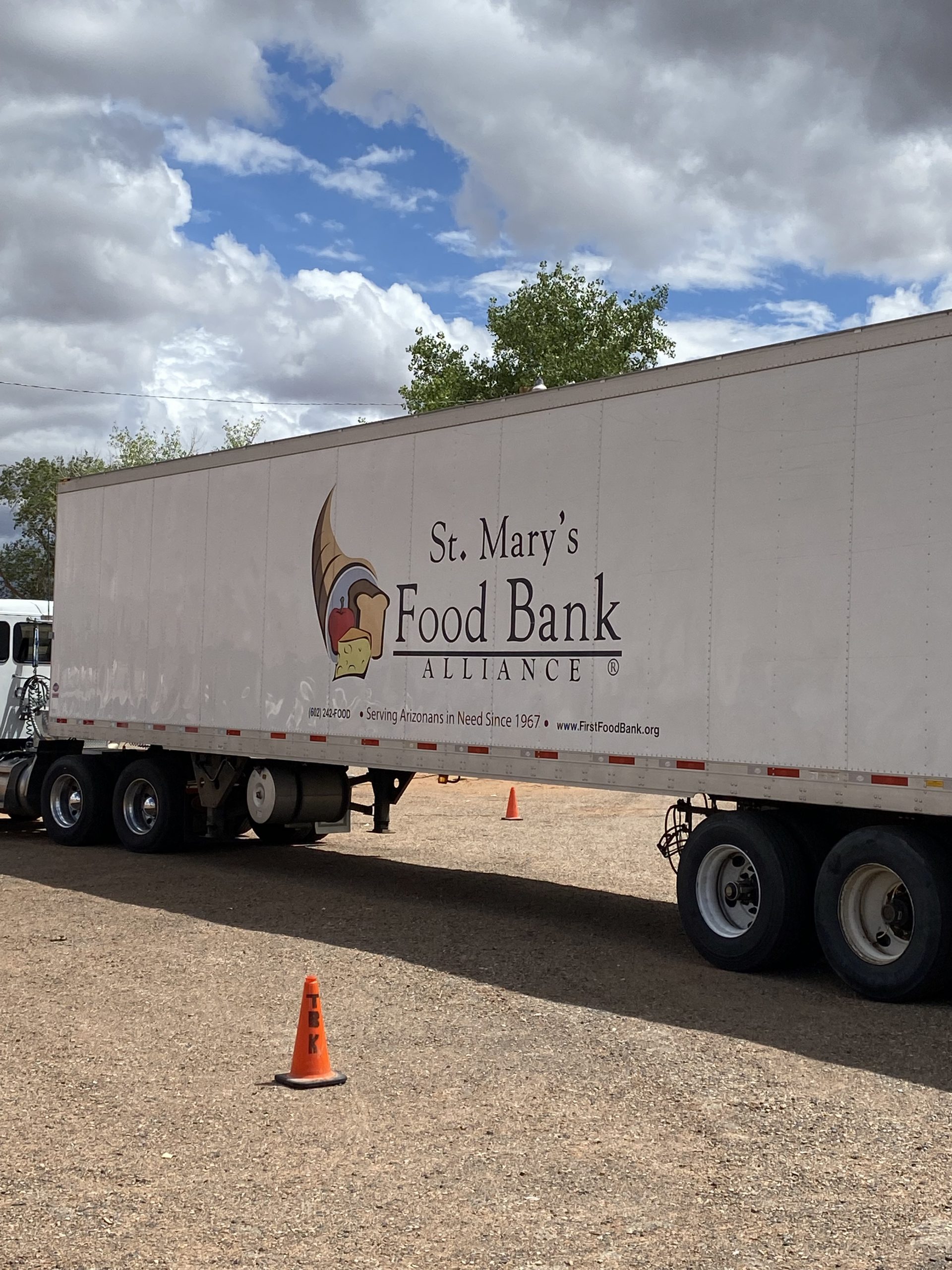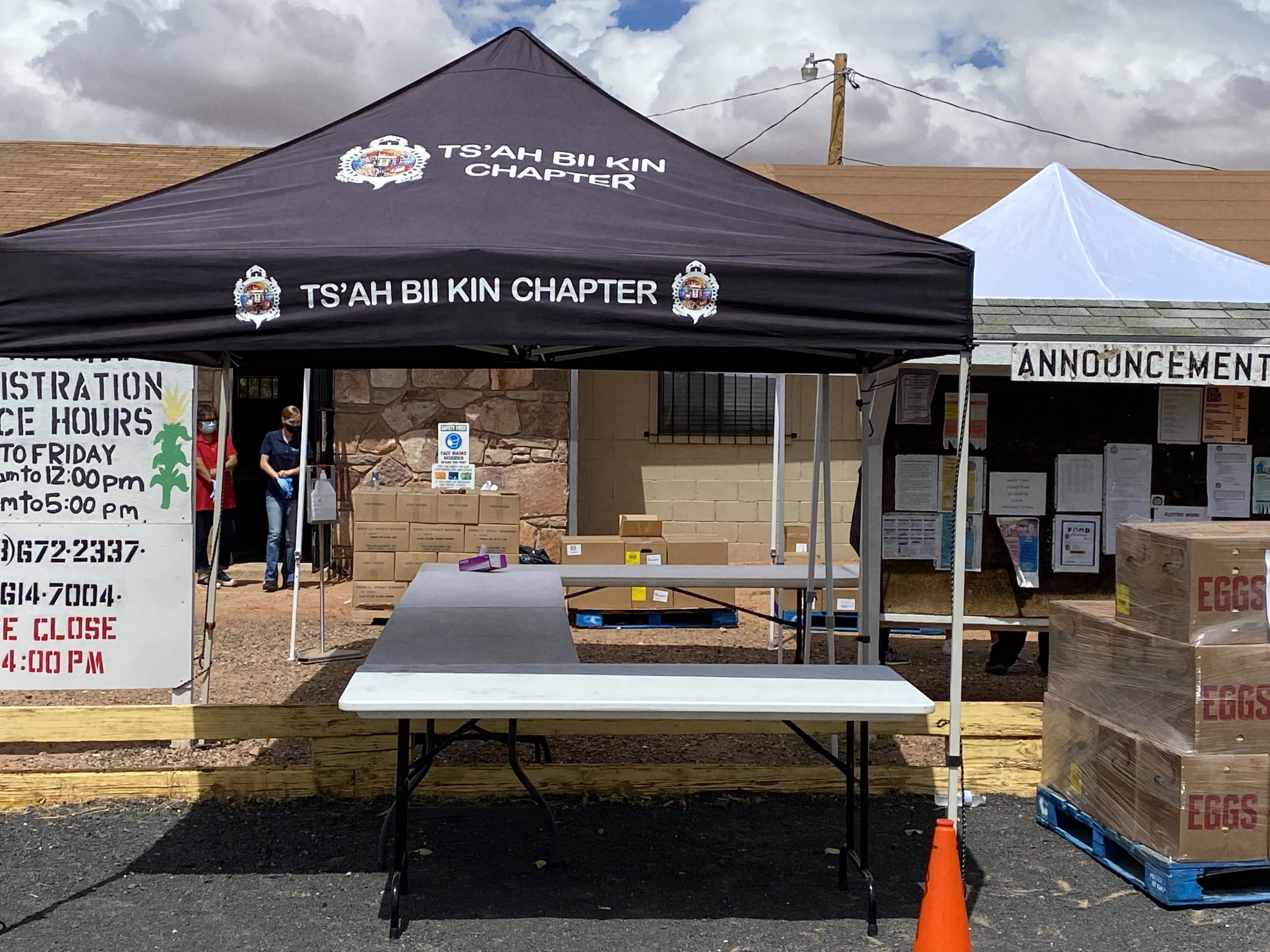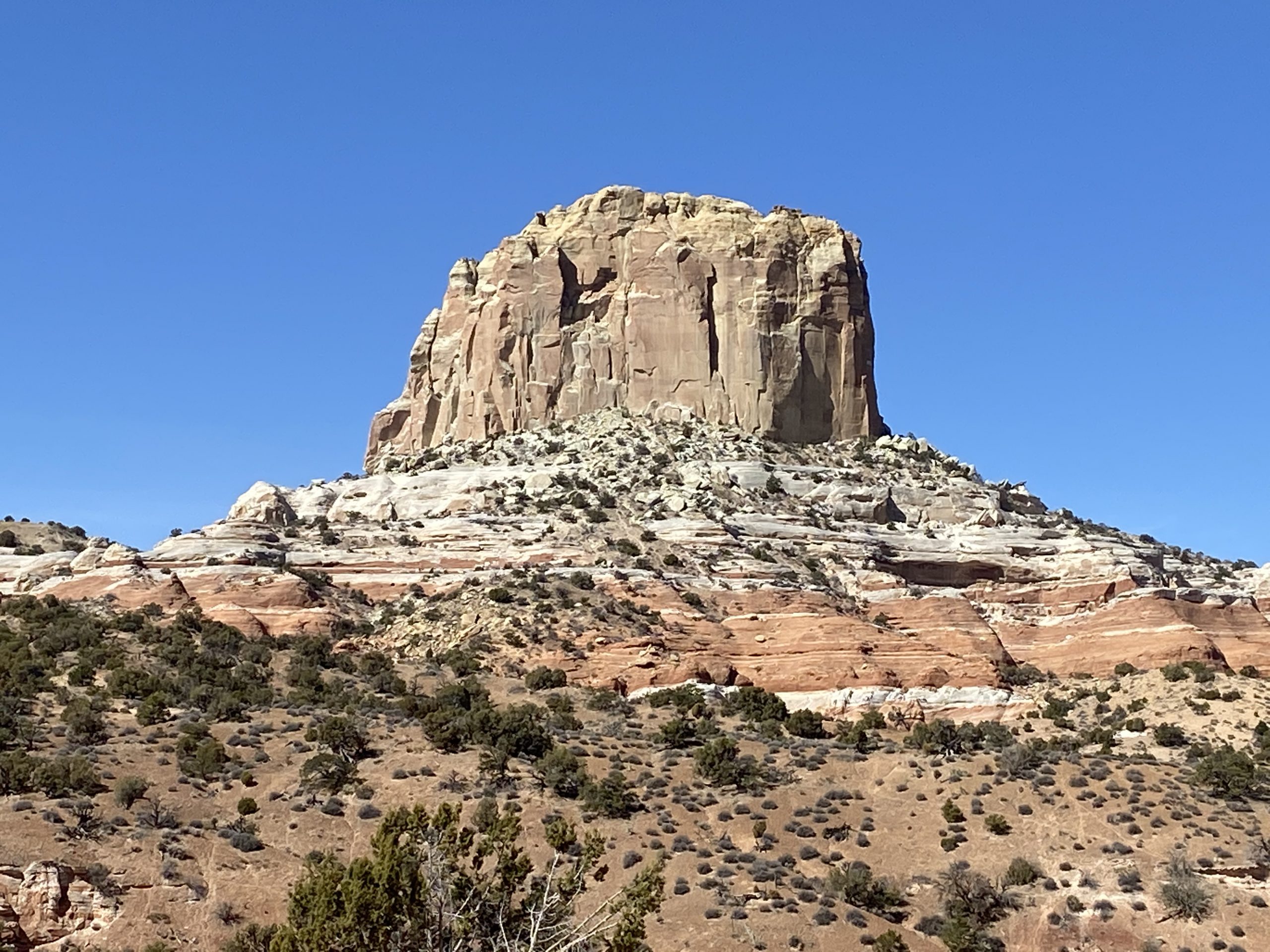 "To Strengthen Chapter Service that will further enhance the quality of life for our people by infusing the harmonious time- honored practices of self sufficiency"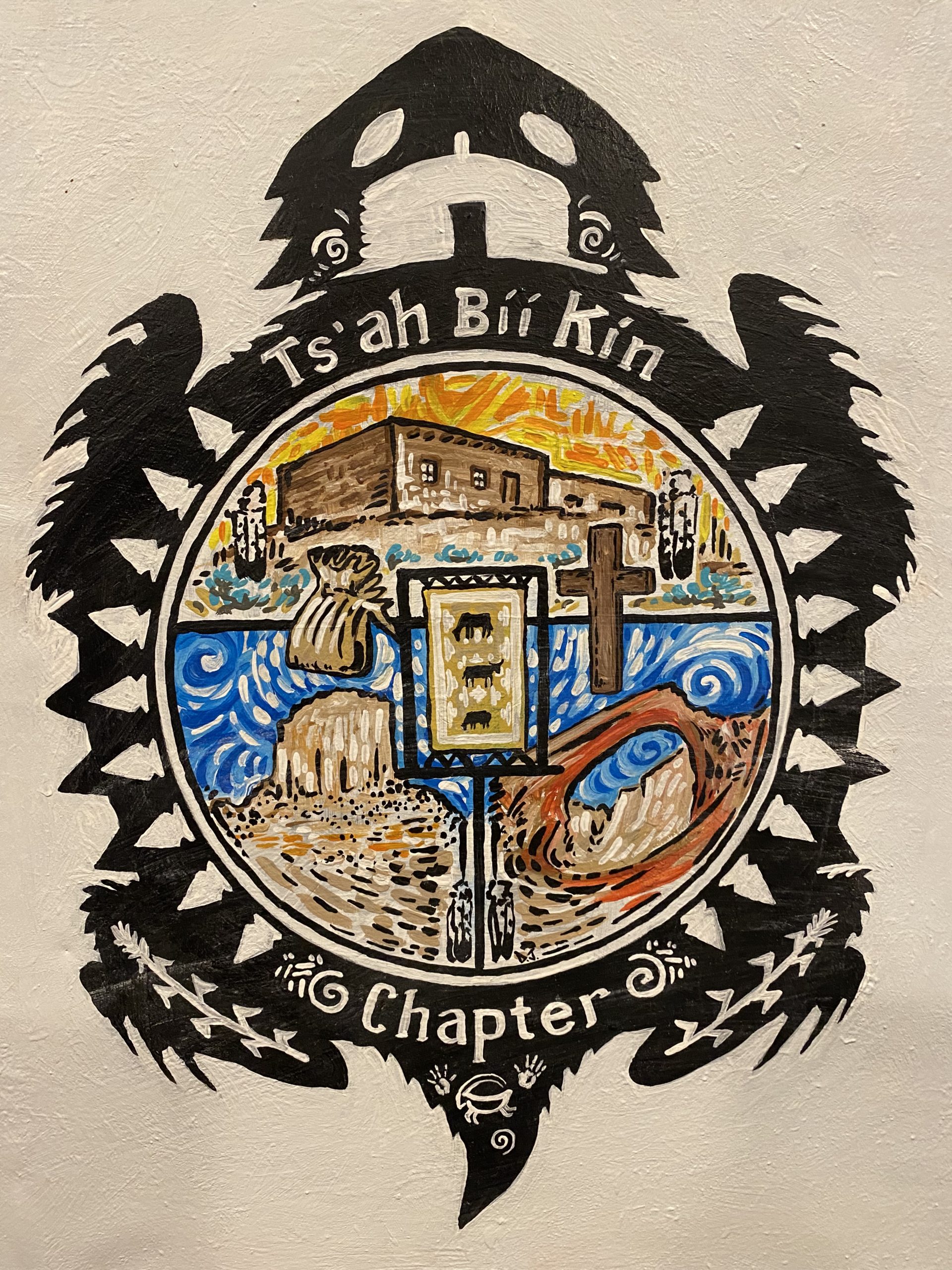 TS'AH BII KIN CHAPTER             OFFICIALS
GERALDINE CHEE
President
CHANCY NODESTINE
Vice President
Vacant
Secretary/Treasurer
HAPPY JERRY BEGAY
Grazing Official
HERMAN DANIELS
Council Delegate
     TS'AH BII KIN CHAPTER       ADMINISTRATION
EARL SOMBRERO
Chapter Manager
ARIEL SOMBRERO
Administrative Assistant
VERNON WILLIE SR
Planner
Vacant
Office Assistant
RENA LANE
Project Aide